ORTHODONTICS: WHAT'S TRENDING
Riding in Tandem
The Association of Philippine Orthodontists and the Philippine Pediatric Dental Society, Inc. held its monumental joint seminar.
The Benefits of Certification
Philippine Board of Orthodontics answers the fundamentals of speciality.
No to DIY Braces
Philippine Dental Association continues its battle against illegal practice of dentistry.
Welcome to the Association of Philippine Orthodontists
We Create Beautiful Smiles
We are a specialty organization founded in 1980 to promote and encourage a high standard of excellence in orthodontic treatment and education. We are recognized internationally as an affiliate society of the World Federation of Orthodontists, a charter member of the Asian Pacific Orthodontic Society (APOS) and accredited by the Philippine Board of Dentistry. Check out our Wikipedia article here.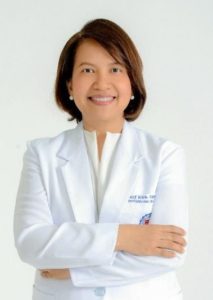 Dr. Maria Janet Pandan
President
Welcome to the APO website!
The virtual world has definitely brought us closer, albeit not physically, but nevertheless in closer commune with one another, in whatever part of the world we may be. Serendipitously, the limitations brought about by the pandemic has fast-tracked our virtual experience! With this in mind, we will be updating you with APO news and schedules of local and international conferences and scientific meetings.
We will continue to post the Philippine Journal of Orthodontics virtually.  We have made some Orthodontic organizations more accessible to you such as WFO, AAO and APOS by posting their links in the new LINKS PORTAL section.  Please also check out the newly updated PBO website.  And don't forget to register in our MEMBERS ONLY page, exclusively for APO members.
Our website is a work in progress, so please do bear with us, and let us know how we can improve!
Praying for everyone's safety and health!