by Rosa Maria Gener-Estibaya
Taipei Medical University hosted its 2nd Advanced International Orthodontic Professional Training Program from January 13 to 22, 2020 at the TMU Oral Medicine Building. The program invited 23 participants from seven Asian countries—Mongolia, Myanmar, Nepal, Singapore, Sri Lanka, Thailand and the Philippines. Four delegates represented the Association of Philippine Orthodontists: Dr. Ma. Rea Katrina Corpuz, Dr. Rosa Maria Wilhelmina Gener-Estibaya, Dr. Erlene Joy Go and Dr. Joanna Bless Yap.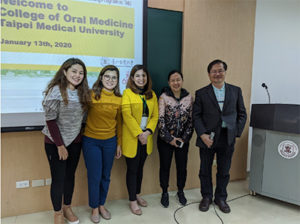 The program, led by Dr. Johnson Hsin-Chung Cheng (Dean of TMU College of Oral Medicine and Director of TMU Hospital Orthodontic Department) gave a warm welcome to the delegates, providing everyone with program kits and briefly explaining their objectives for organizing such a training course: to have deeper academic comunication with orthodontists from different countries and to achieve the goal of promoting orthodontics. The program, largely supported by Taiwan Association of Orthodontists, included 25 lectures from its renowned orthodontist members, a workshop on lingual orthodontics, a visit to the Taiwan Medical University – Shuang Ho Hospital, and a day tour to the Elephant Rock going to the famous Shifen Old Street.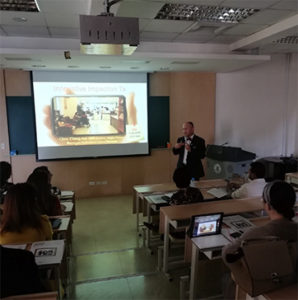 The lectures focused on advancements in orthodontics, covering digital orthodontics (e.g. use of cone beam computed tomography), clear aligner therapy, lingual orthodontics, and treatment planning considerations (e.g. for orthognathic surgery, impacted tooth, periodontally compromised cases, TMD). All lectures, each lasting an hour and forty minutes, were packed with very useful information and prepared beautifully using excellent visuals. Discussions after the lecture and photo opportunities with the lecturers made the experience more memorable.
An entire day was devoted to a hands on workshop on lingual orthodontics. The delegates were given articulators and wires to work on, letting them experience the basics of the system.
One of the afternoons was dedicated to visiting the Taipei Medical University-Shuang Ho Hospital. It was a 45-minute shuttle ride from the University. It is the University's pride, being the first Build-Operate-Transfer (BOT) project commissioned by their Department of Health and being the largest hospital in Taipei County.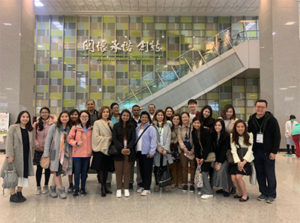 Another day was devoted to a city tour. TMU made arrangements with a third party tour guide to take the delegates to four places: the rock formations of the Elephant Trunk, a local seafood restaurant, Jing Tong Old Street and Shifen Old Street.
On the last day of the program, the Dean (Dr. Johnson Cheng) hosted a closing ceremony with a farewell dinner. Surely, all the delegates enjoyed this experience. Meeting and learning from Taiwan's best orthodontists was simply humbling and overwhelming.